Planned Giving Advisory Council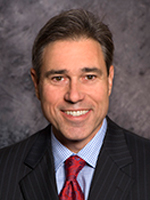 John Andersen
Co-Chair, Planned Giving Advisory Council
Ferguson, Case, Orr, Paterson LLP
Mr. Andersen has more than 20 years' experience in counseling individuals, entrepreneurs, business owners, celebrities and families in all aspects of estate and personal planning. Mr. Andersen also advises trustees, executors and beneficiaries with the administration of trusts and estates. Mr. Andersen is certified as a specialist in Estate Planning, Trust and Probate Law by the State Bar of California Board of Legal Specialization.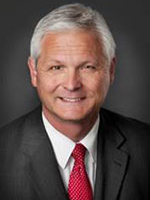 Patrick F. Ariniello
Co-Chair, Planned Giving Advisory Council
Vice President and Managing Director, The Northern Trust Company
Patrick Ariniello joined the Santa Barbara office of The Northern Trust Company in January 1999. Patrick is a graduate of Cannon Financial Institute Trust School at Pepperdine University. He holds a Certified Trust and Financial Advisor (CTFA) designation and is a Certified Financial Planning™ professional and is a Registered Financial Consultant®.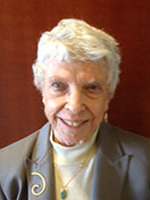 Libby Barrabee
Attorney
Libby L. Barrabee Law Offices
Ms. Barrabee has been practicing law with an emphasis in estate planning, wills and trusts, conservatorships, and probate for thirty years. She has participated on the Technical Advisory Committee and is presently on the Vision Committee of the Women's Legacy Fund for the Ventura County Community Foundation. Ms. Barrabee has been active with the estate planning councils of Ventura County and Warner Center, serving as both a member and as president. She is currently a member of the Conejo Valley Estate Planning Council and is a founding member of the Southern California Council of Elder Law Attorneys, serving on its Board of Directors.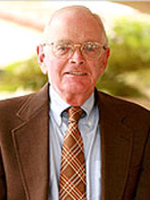 Robert England, Esq
Partner
Ferguson, Case, Orr, Patterson, LLP
Bob England's practice emphasizes estate planning, trusts and probate. He is AV-rated, has been certified by the State Bar of California as a Specialist in Estate Planning, Trust and Probate Law and is a former licensed Certified Public Accountant.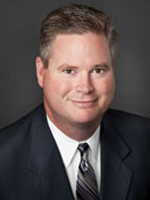 Scott Hansen
Co-Chair, Planned Giving Advisory Council
Senior Vice President
Regional Director Wells Fargo Wealth Management Group
In addition to overseeing the brokerage, investment management and trust divisions, Mr. Hansen is also responsible for the Private Banking team at Wells Fargo. Prior to joining Wells Fargo, Mr. Hansen worked at U.S. Trust, Bank of America Private Wealth Management for nine years. He has been in the banking and financial services industry for nearly 20 years.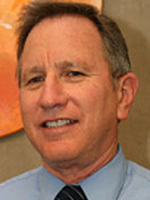 John Jacobs, CPA
Certified Public Accountant
Jacobs and Jacobs
Mr. Jacobs is a Certified Public Accountant and partner for the last thirty-nine years with the firm of Jacobs & Jacobs. It has offices in Ojai, and Thousand Oaks. The firm was established in 1944 and is the oldest public accounting firm in Ventura County.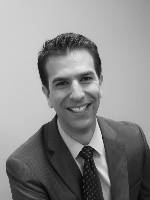 Jonathan P. Johnen, CFP®
Partner
Farr & Associates
Jonathan is a CERTIFIED FINANCIAL PLANNER™ professional specializing in life, disability, and long-term care insurance. He joined Farr & Associates in 2006 as a licensed life and health insurance agent. His primary focus is on assisting individuals and business owners with life and disability insurance solutions customized to their specific needs.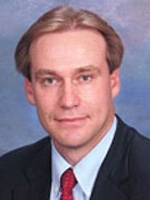 Robert C. Kulle Jr.
President
Heritage Capital Strategies Inc.
In 2004, Mr. Kulle founded Heritage Capital Strategies, Inc, a boutique consulting firm for small to midsize businesses and high net worth families. Heritage Capital Strategies, Inc. is a member firm of Partners Financial. Partners Financial is a subsidiary of the public company, National Financial Partners.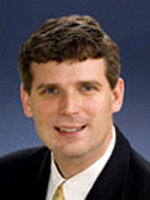 Daniel C. Lorenzen
Attorney
Venable LLP
Mr. Lorenzen's practice involves estate planning, tax, and business transactions including mergers & acquisitions. On the estate planning side, Mr. Lorenzen has represented clients in providing a full range of estate planning services including the drafting of trusts and wills, business succession planning, and income, estate and gift tax planning.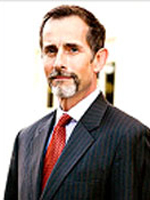 David B. Shea
Attorney
Ferguson Case Orr Paterson, LLP
Mr. Shea has more than twenty years of experience and knowledge of the substantive law and the technical legal rules applied to probate and trust disputes. He is a Certified Specialist in estate planning, trust and probate law. David's experience has included serving as a specially assigned prosecutor for the Ventura County District Attorney's Office and as Assistant City Attorney for the cities of Ojai and Fillmore.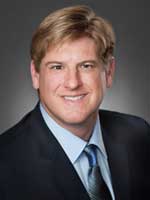 Brad Stark
Chief Operating and Compliance Officer
Mission Wealth
Mr. Stark is the Co-Founder, acting COO and CCO of Mission Wealth, which has been recognized as one of America's "Top Wealth Managers." Mr. Stark is a member of the firm's Executive Management and Investment committees and is responsible for the firm's client fulfillment process. Mr. Stark has also served on the faculty at the MVS School of Business and Economics at CSU Channel Islands, where he taught finance from 2008-2012.