Tuesday January 31, 2023
Washington News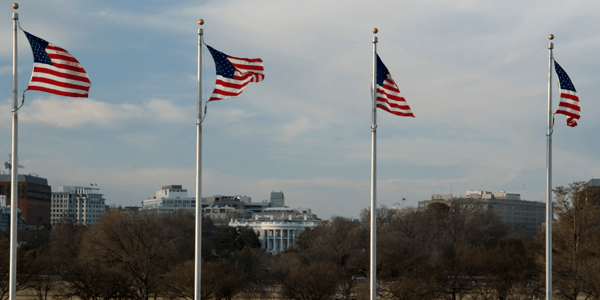 Phone Lines Maxed Out - IRS Promotes Online Help
The Internal Revenue Service has recognized that phone calls from taxpayers and tax preparers are maxing out their capabilities. In IR-2022-35, the IRS reminded taxpayers to go to www.irs.gov for assistance. The online tools, applications and resources are particularly important during this filing season.

There are eight options or applications that will help taxpayers file their 2021 income tax returns.

1. Free File — The quick and easy way to file tax returns for most individuals will be through Free File. The IRS Free File program is a two-decade partnership with tax software providers. The tax software is available for individuals who have 2021 earned income of $73,000 or less. There are also Free File Fillable Forms that are available for taxpayers with any level of income. Members of the military may benefit from a similar program called MilTax. All of these programs facilitate electronic tax return filings and direct deposit of tax refunds.

2. Interactive Tax Assistant — With the phone support lines clogged, millions of taxpayers will turn to the Interactive Tax Assistant. This program continues to be improved each year by the IRS. It will answer many questions about tax credits and deductions. The Interactive Tax Assistant is updated each tax season to cover the latest tax changes.

3. Identity Protection PIN — Taxpayers have an option to obtain an Identity Protection PIN (IP PIN). This six-digit number is especially helpful for taxpayers who are victims of identity theft. It prevents the tax fraudsters from filing your tax return using your Social Security Number. Because the IP PIN is known only to the taxpayer and the IRS, it helps identify you when you file your income tax return.

4. Free Tax Preparation — The IRS operates two major programs to enable people with incomes of $58,000 or less to file with free tax assistance. The program is also available for taxpayers with disabilities or who use English as a second language. Volunteer Income Tax Assistance (VITA) program centers are available in most large cities. Individuals who are age 60 and older may seek assistance through the Tax Counseling for the Elderly (TCE) program. There is a VITA/TCE Site Locator on IRS.gov to help you find the nearest location. VITA/TCE sites are staffed by volunteers trained by the IRS.

5. Local Tax Professional — Many taxpayers continue to use professionals to prepare their returns. The IRS website (www.irs.gov) has a searchable directory to find tax preparers in your area. The list can be sorted based upon their credentials and qualifications. There are also IRS tips on how to avoid "ghost" return preparers and other unethical individuals.

6. Online Account — Taxpayers may create an Online Account with many functions. With your Online Account, you can review your Advance Child Tax Credit and Economic Impact Payment amounts. You may also find your adjusted gross income from a prior tax return. This may be needed in order to complete your electronic filing on tax software programs. If you have made estimated tax payments or need a tax transcript, these records or services are also available.

7. Payment Plan — If you have a tax obligation, you can use the IRS.gov/payment plan section to set up a plan. You may also wish to make an Offer in Compromise if you are hopeful to settle your tax debt for less than the stated amount. A special qualifier tool can be used to determine whether you are eligible for an Offer in Compromise to lower your tax payment.

8. Where's My Refund? — A helpful section of the IRS.gov website is "Where's My Refund?" This tool helps taxpayers receive the most up-to-date information on their tax refund and is available on both IRS.gov and the smartphone app IRS2Go.
Published February 18, 2022
Previous Articles
American Rescue Plan May Boost Refunds
Top Tips To Avoid Identity Theft
Tax Filing Season Opened January 24
Top Five IRS Filing Tips For Prompt Refunds